A few step guide to help you connect your Sertifier account with Moodle.
Integrating Sertifier with your Moodle LMS enables you to send automated credentials with three different setup options:
Choose recipients from a list of the courses students and send credentials instantly
Set a final quiz grade criteria to only send credentials to students who match the criteria automatically
Send credentials automatically upon course completion
To start the integration setup process, go to Sertifier's plugin directory site. Click Install Now and pick your site which you would like to set up the integration for. Finishing this step will redirect you to your picked Moodle site where you will continue through regular plugin download steps and finish the plugin download phase. In these steps, Moodle will ask for your API key which you can find from the Sertifier app in Settings > API & Integrations.
After the plugin is downloaded, go back to the Sertifier app to configure your integrated credential. To do this, you must first create the components of the credential, which are the Design, Detail, and the Email Template.
Design Certificate
On the Sertifier home page, you will see the Design tab. From this tab, you can design and use any certificate you want. You can click here for more detailed information about the Design tab.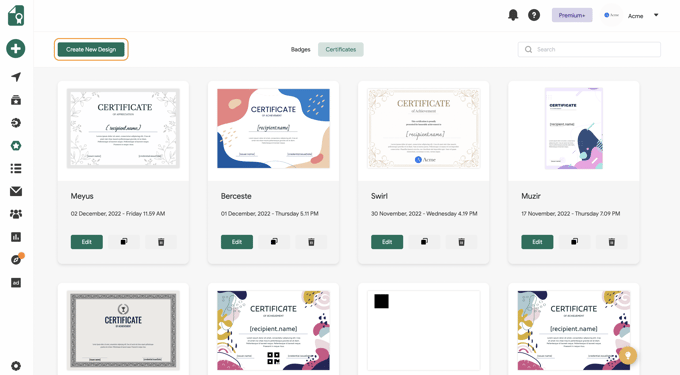 Creating Details
The Detail page is the part where you fill in the information about your Digital credentials. You can fill in these details here and use them in your certificates. Click here for more detailed information on how to create certificate details.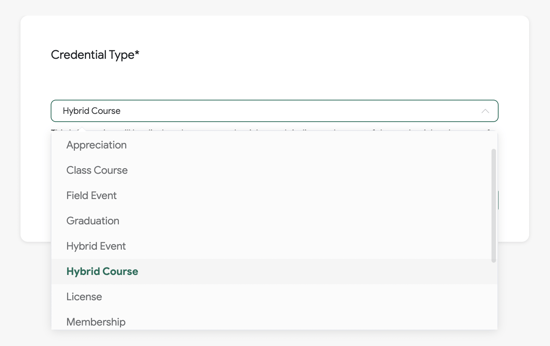 Email Template
Email template is our tab where you design the mail you will send to your certificate recipients. In this tab, you can customize your mail, and you can find more detailed information here.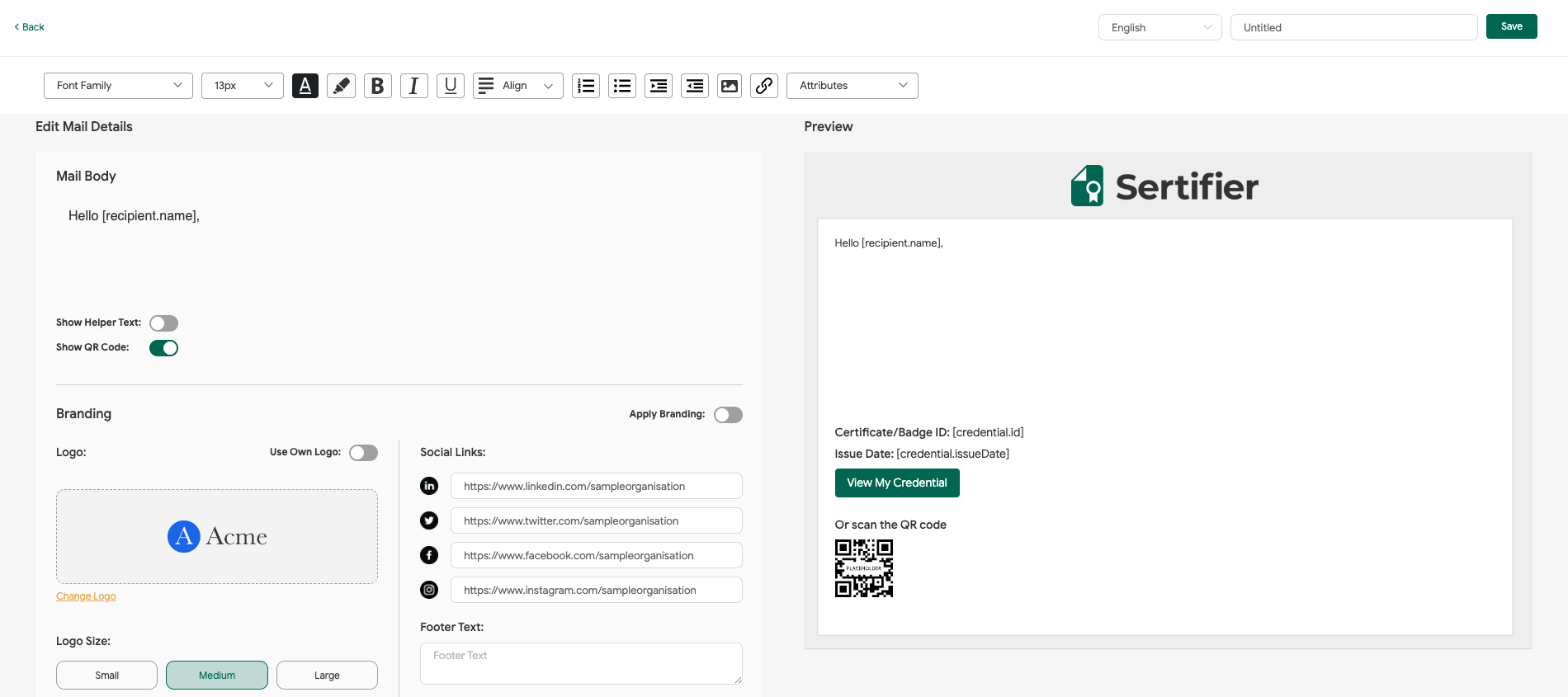 For a complete guide to sending Digital Credentials, you can click here.
Now that every component is ready, go to the Integrations tab from the left sidebar and click Create a New Integration. This will open a page with a list of available integration options where you will pick Moodle and continue. The certificate configuration page will open, where you will pick the components you had created earlier. Once you select them all and save them, the status of your integrated certificate will turn to Active. This means this credential is ready for the integration.
Now for connecting this credential to your Moodle course, navigate to the course you would like to send credentials for in Moodle and click Add an activity or resource. This will open up a popup where you can search and select Sertifier.
In the Sertifier plugin configuration page that is opened, you can pick the credential you have just created from the dropdown list in the Select Delivery field. After the item is selected you can scroll down to configure the different sending options and save.
Congratulations! Now you're all set and ready with your integration.