Create details to your digital credentials.
When creating a detail, you need to enter the type of your event as a first step. When you choose the type from here, your recipients will be able to see what kind of training your certificate was given to them for.
Go to the Credential Details from the left menu, and click the Create New Detail button on the top left.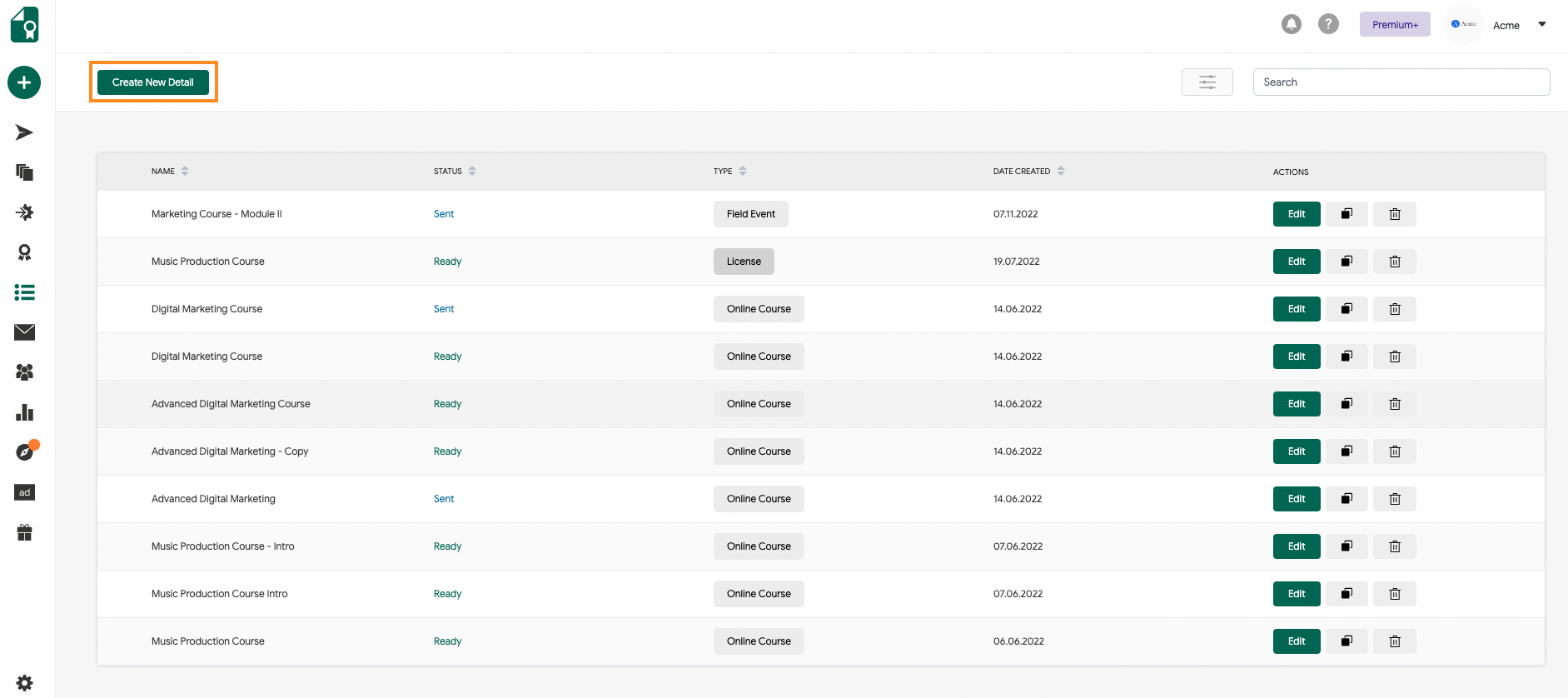 To fill in your Event Details, you need to choose a Credential Type as a first step on the Detail page.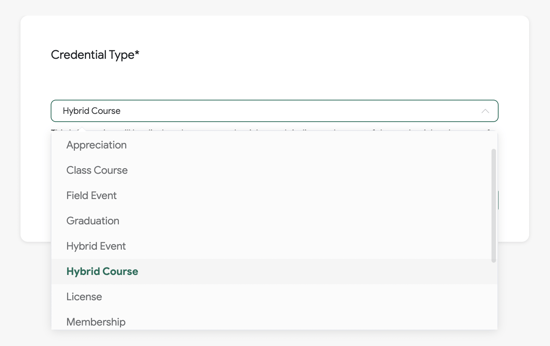 Then, in step 2, you can fill in the details of your event.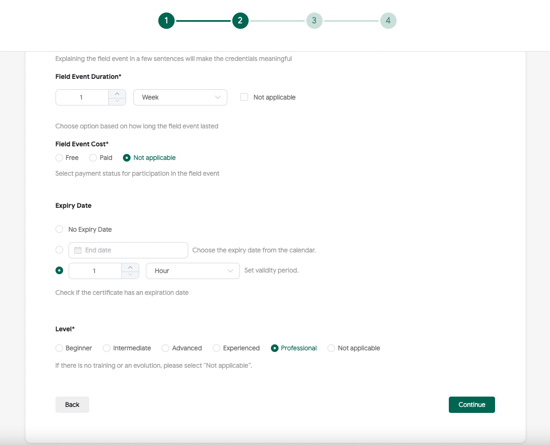 To fill in your certificate details, you need to complete the first step of the new detail you created from the Detail page. Then you can add your certificate details in step 3.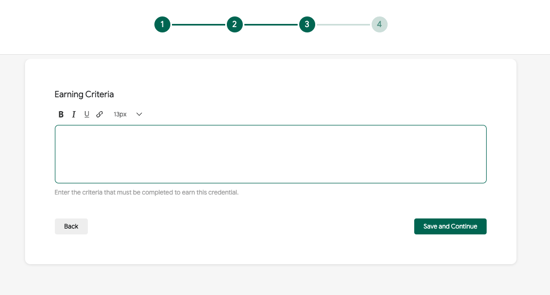 The last step to finish your credential details is to add Skills. This is the part where you choose the skills related to the field you teach. From here, you can add abilities from the existing talent library or as custom ones.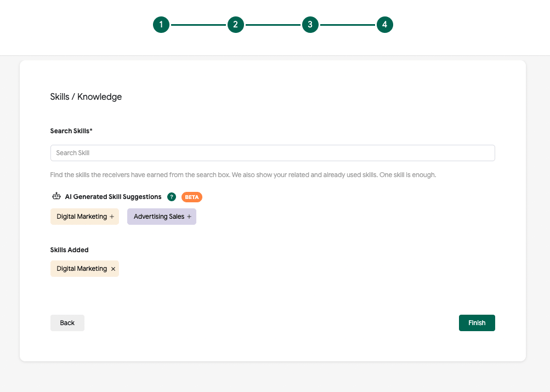 Now that you have completed all the steps to your credential details, you're ready to Design Your Digital Credential.
---
See the related articles for more information.