What is Verified?
Verified.sertifier.com is a website owned by Sertifier that allows individual recipients to see all of their certificates in one profile page.
Using Verified also allows your recipients to share their certificates on their social media, such as LinkedIn, Facebook, Twitter and so on. While your recipients share their certification on their social media, It helps you be more visible on social media while helping you with your brand recognition.
It's free for everyone who wants to view and share their certificates on socials; just create a profile with the email address you received the certificate and that's it!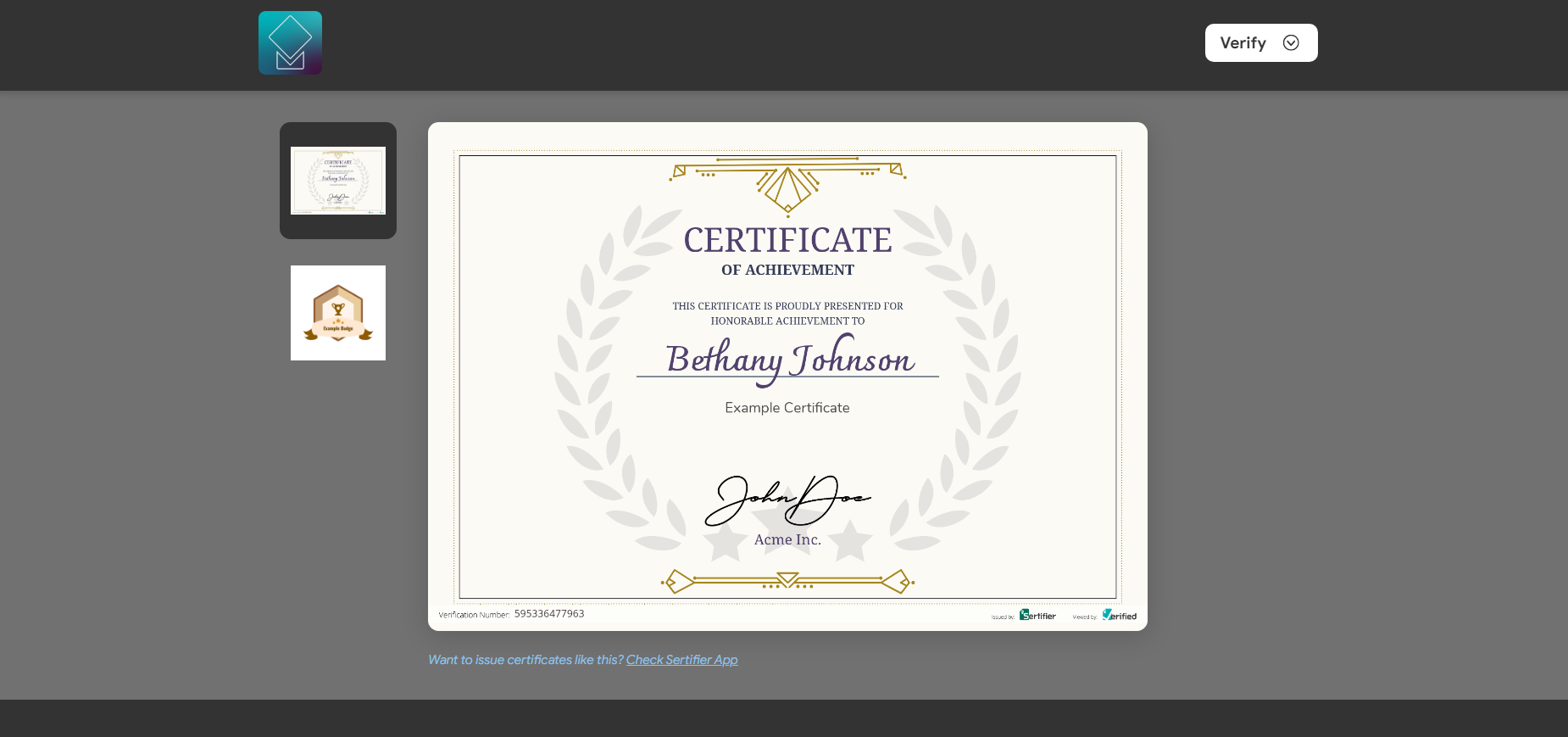 Check out our related Knowledge Base article on how to customize your verification page; Verification Page