What Are Email Templates?
An email template is the email content you create to send the credentials to your recipients.
The credentials you create are sent to your recipients with a link that is sent via email. You can customize the email content as you wish from the email designer section.
You can customize your email content by adding a QR code, by adding attributes, your social media links and apply branding.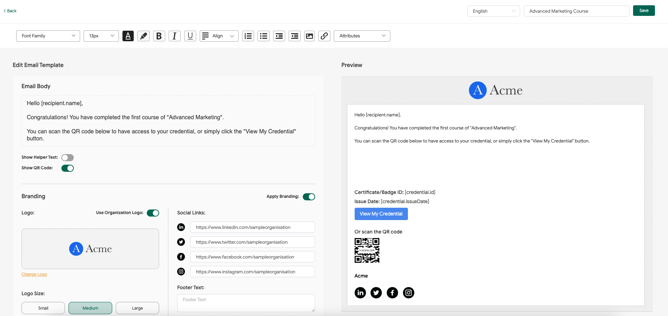 ---
Related Article: How to Create an Email?