What are Credential Reports?
Credential reports give you overall insights about all of your sent credentials.
Here, you can see;
Total number of created credentials
Total number of recipients
Delivered and undelivered credentials
Metrics if your recipients opened, downloaded, or shared the credentials you sent them.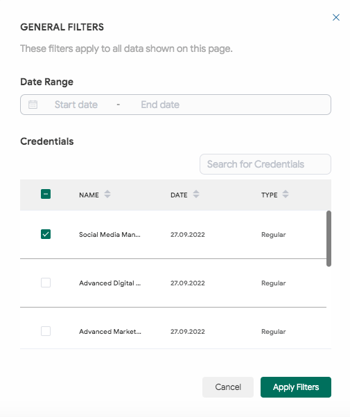 You can apply filters to see the data of a specific credential you've sent.

You can also bulk download the PDFs of your credentials by filtering them.
From the credentials list, you can see your recipients' status whether they received, opened, or shared their certification, as well as their credential ID. You can also hit the "Send Again" button to resend any credential notification email.