What Are Attributes and How to Use Them
Attributes allow you to customize your digital certificates and badges.
Attributes are what make up your credential - they're the details that make a credential unique.
They are used in the credential design that is filled automatically with the information you provide. In the Attributes section of the credential designer page, you can choose from the existing attributes that you want to appear in your certificate or badge.
For certificates;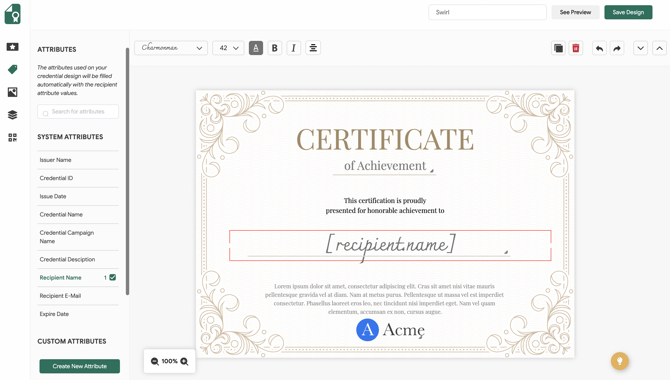 For badges;
---
Related Article: What Are Custom Attributes and How to Use Them