A complete guide to help you send your first credential.
To send a new certificate, click the Create & Send New Credential button from the top left menu when you sign in to the app.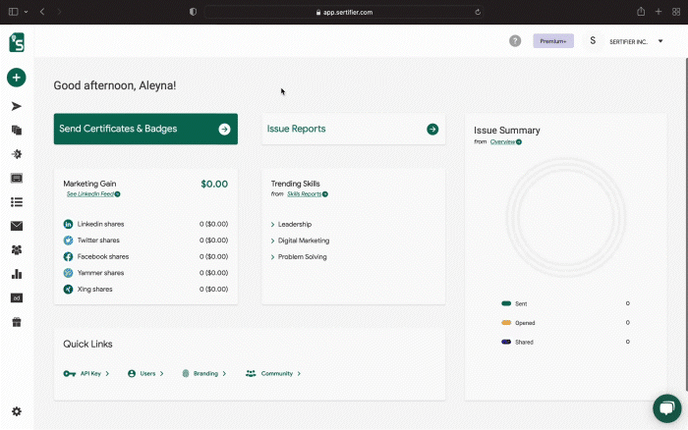 You can see and edit all the steps for creating a credential delivery from here.
Change the delivery name first.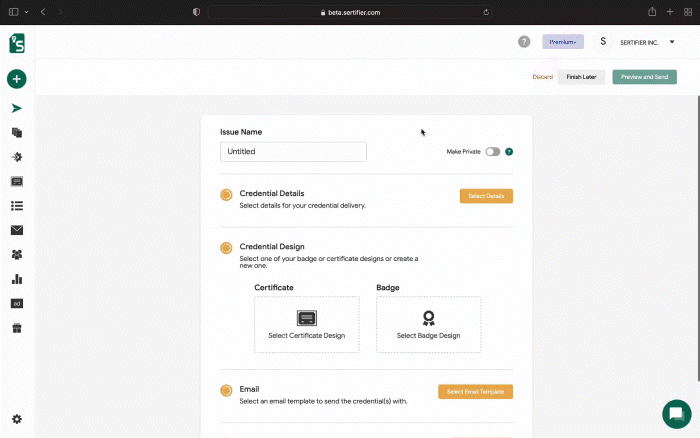 Now, It's time to create details to your credential.
Details contain all the information regarding the event/course that will be associated with your credential.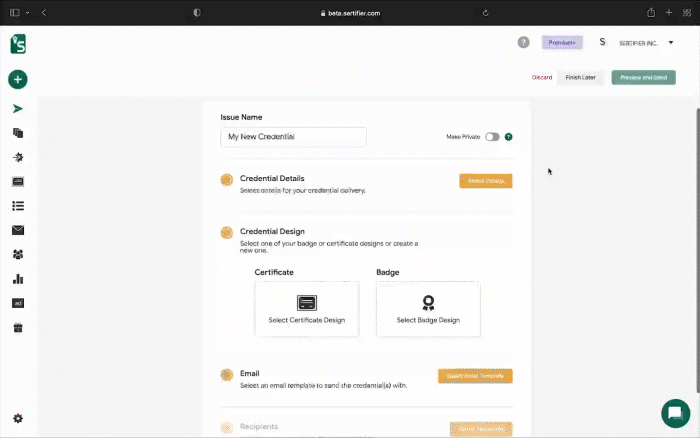 You just added the details to your credential.
It's time to design a certificate or a badge. You can choose which one you would like to design and send from the Credential Design step. You can design and send both a certificate and a badge as well.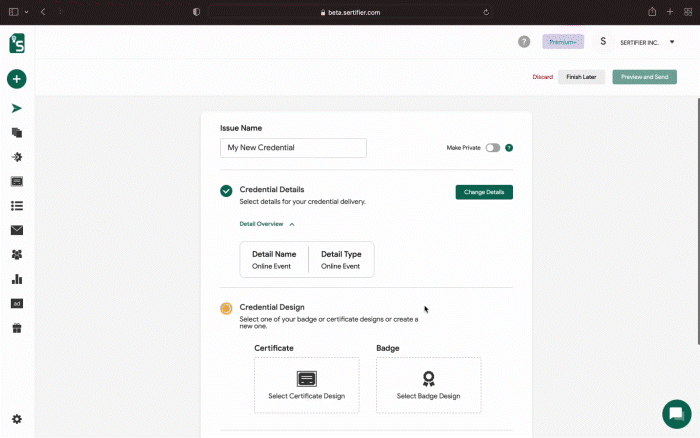 Create an email template to send your certificate with. This section allows you to customize the email that you will send to your recipients.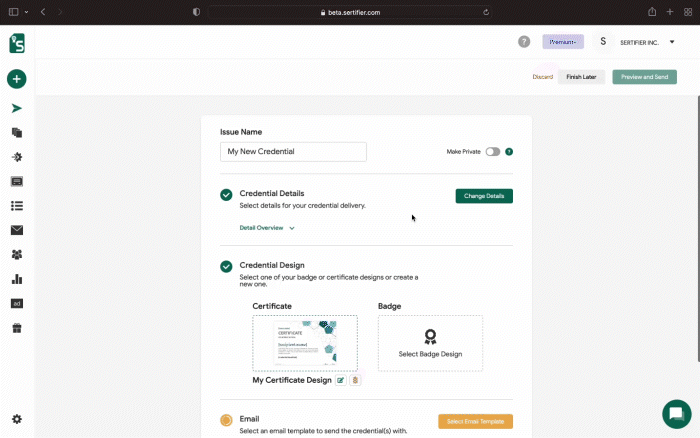 Finally, you need to add recipients. Let's try sending this certificate to yourself. So, add yourself as a recipient with an active email address.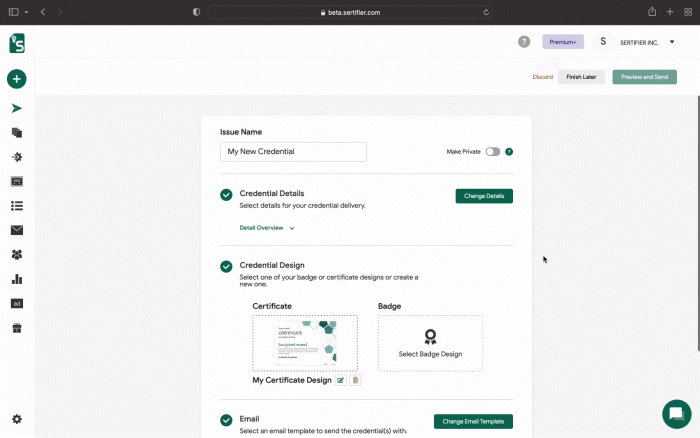 You can also import an Excel file if you need to send this credential to a list of recipients.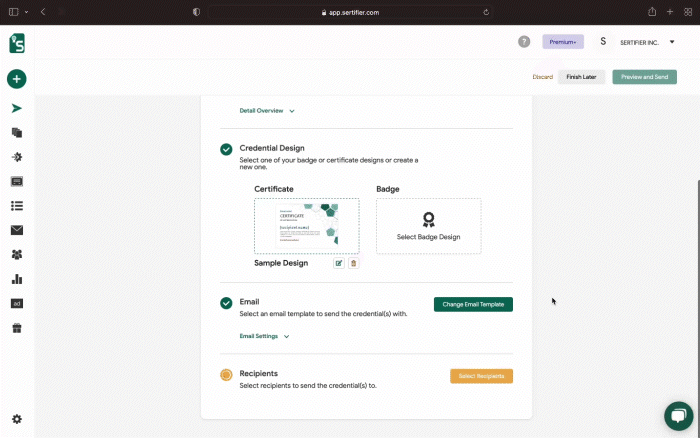 Now, you completed all the steps to send a credential. You can make your credential private to other people by toggling the
Make Private
button.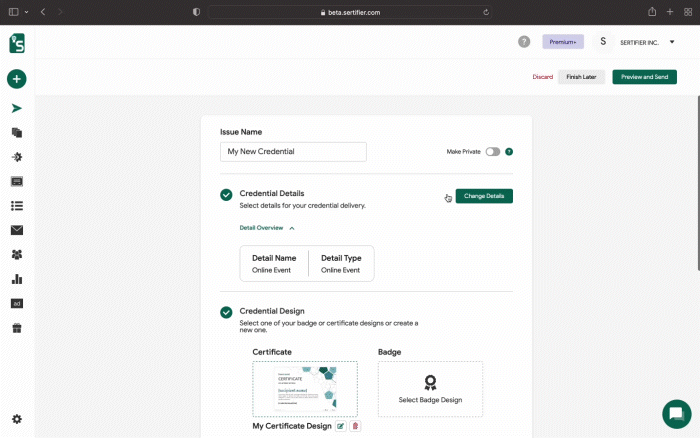 You're ready to preview and send your certificate. You can also send a test certificate to yourself or schedule your credential to a certain time from the preview page.
You successfully sent your certificate! Check your email address in a few minutes. You can view your certificate via that email.