Collections represent a batch of certificates or badges that are related with each other and that earned with a sequence. They represent a learning pathway of your audience by allowing you to group credentials under a subject.
It allows your recipients to review and request any other relevant documentation they may obtain after completing a training.
To create a collection:
First, you need to open the Collection tab. Then click the Create New Collection button on top left.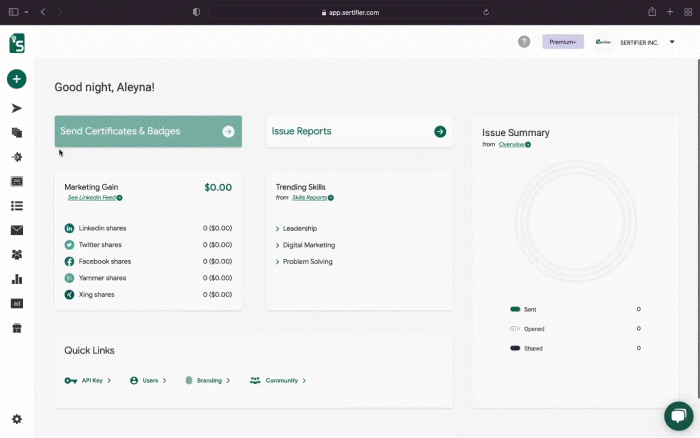 Fill in the Collection Name and Description that you want. You can name it whatever you want, recipients don't see this name. All the credentials for this collection will be listed under this title.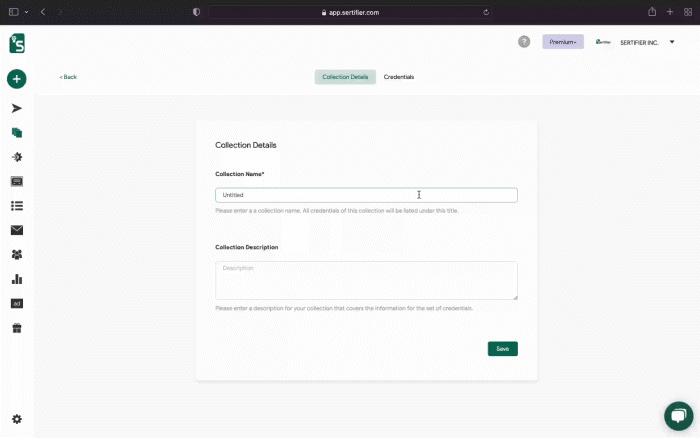 After you save the Collection information, click the Credentials tab to switch in between pages and upload your Certificate and Badges.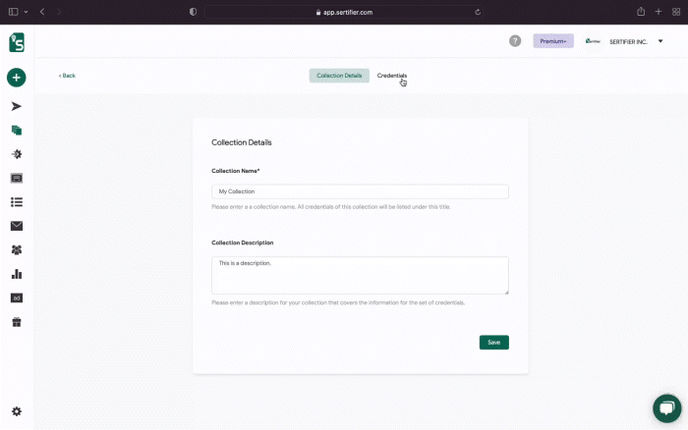 Later, you have to fill Details, Design, and Email section. This part is the same as sending credentials.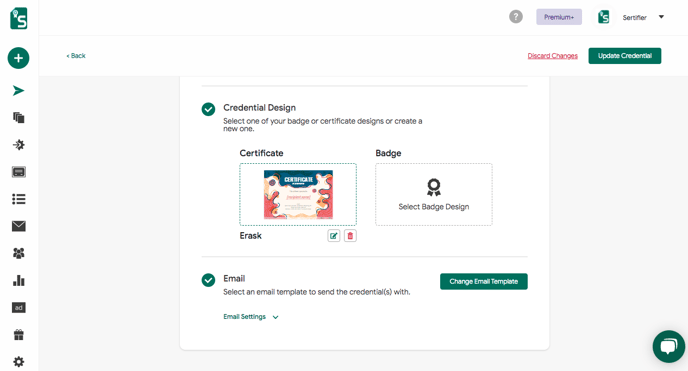 After filling in the necessary information, click the Update Credential button on the top right and save.