A guide on how to design a digital badge.
Navigate to Credential Designs tab from the left menu, and click the "Create New Design" button.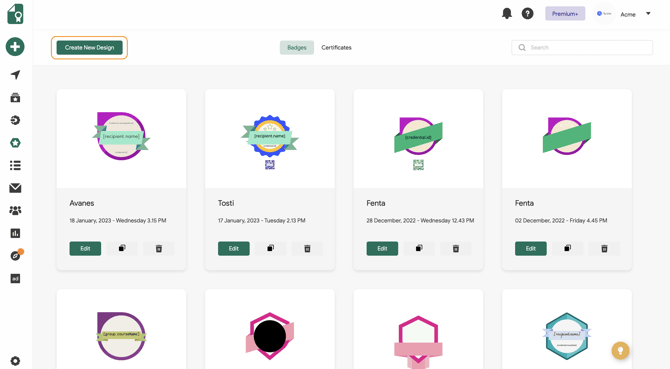 You can use the badge templates in the Bases section on the left menu.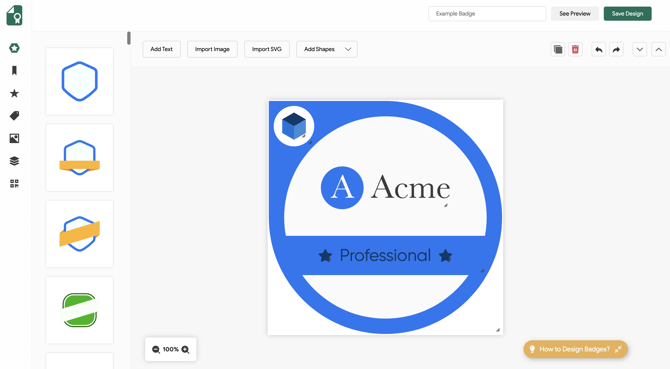 Or, if you have your own badge design, you can import your design as a SVG file by clicking the Import SVG button.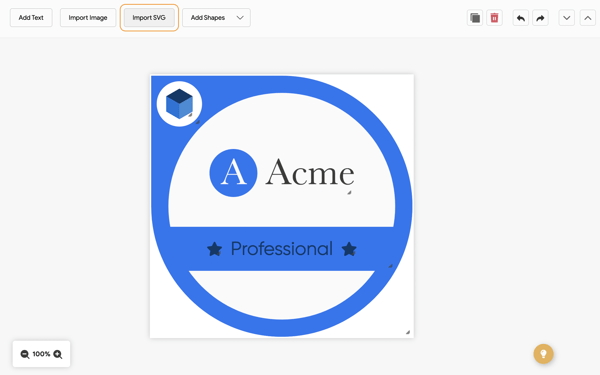 You can add ribbons to your badge from the Ribbon tab on the left menu that suits your badge design.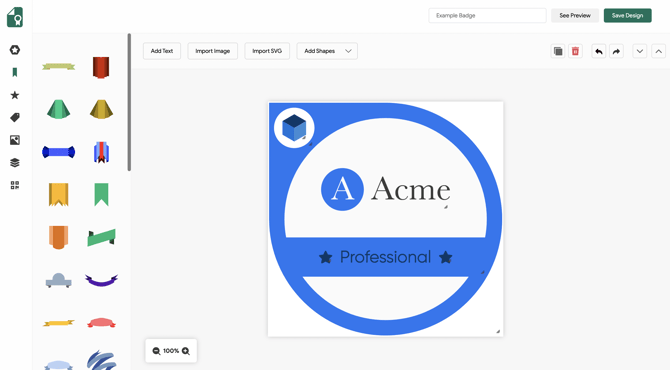 You can choose the appropriate icon for your badge with the Icons option on the left menu.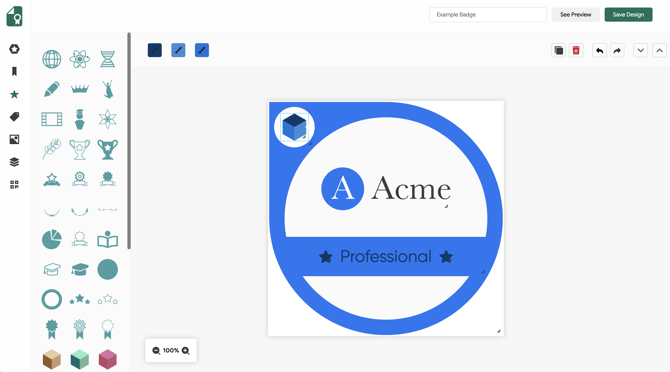 The Images tab allows you to upload images, such as your institution logo. You can drag and drop your image here, or click the Upload Image button to import any image.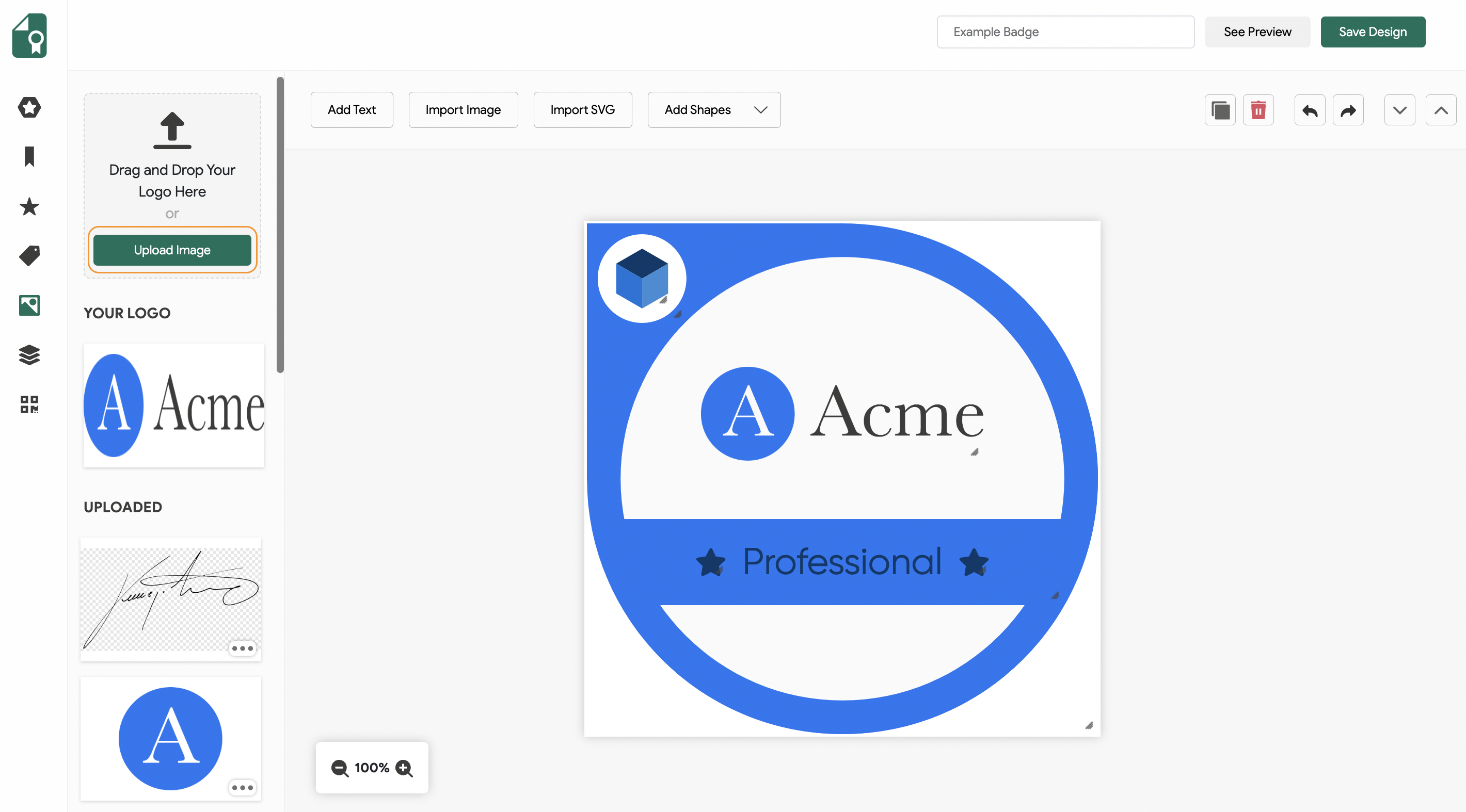 Navigate to the "Attributes" tab from the left menu to add attributes to your badge design. Here, you can add any of the system attributes, such as recipient name, issuer name, credential ID and so on. If you. wish, you can also create your custom attribute by clicking the "Create New Attribute" button under the same tab. Once you click on the attribute name you would like to add to your design, It will appear on the design. Then, you can adjust the text, change the size and font.
The QR Code feature allows you to add scannable QR codes for your digital badges. Navigate to the QR Code tab to add a QR Code to your badge.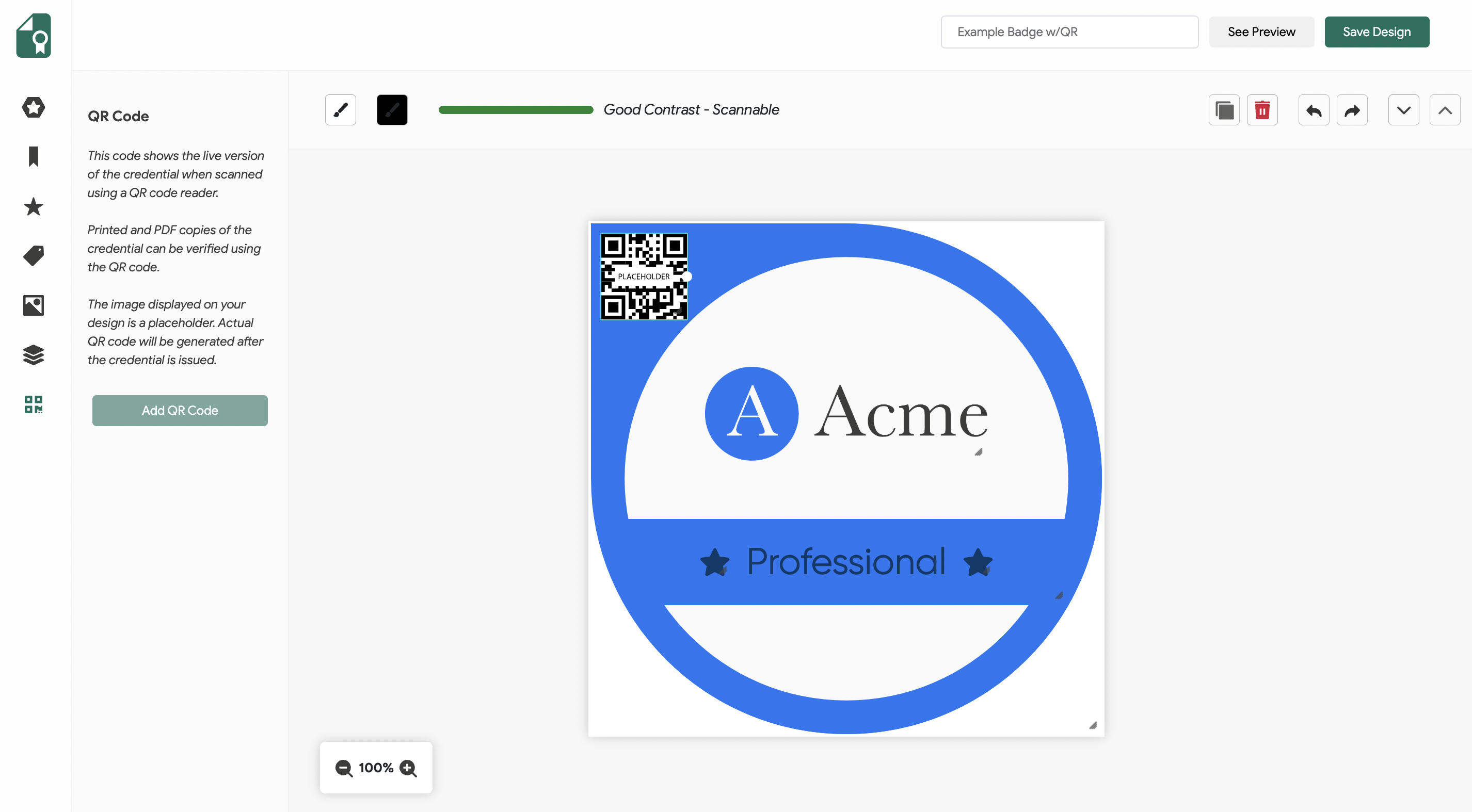 You can adjust a color that will fit into your badge design as well.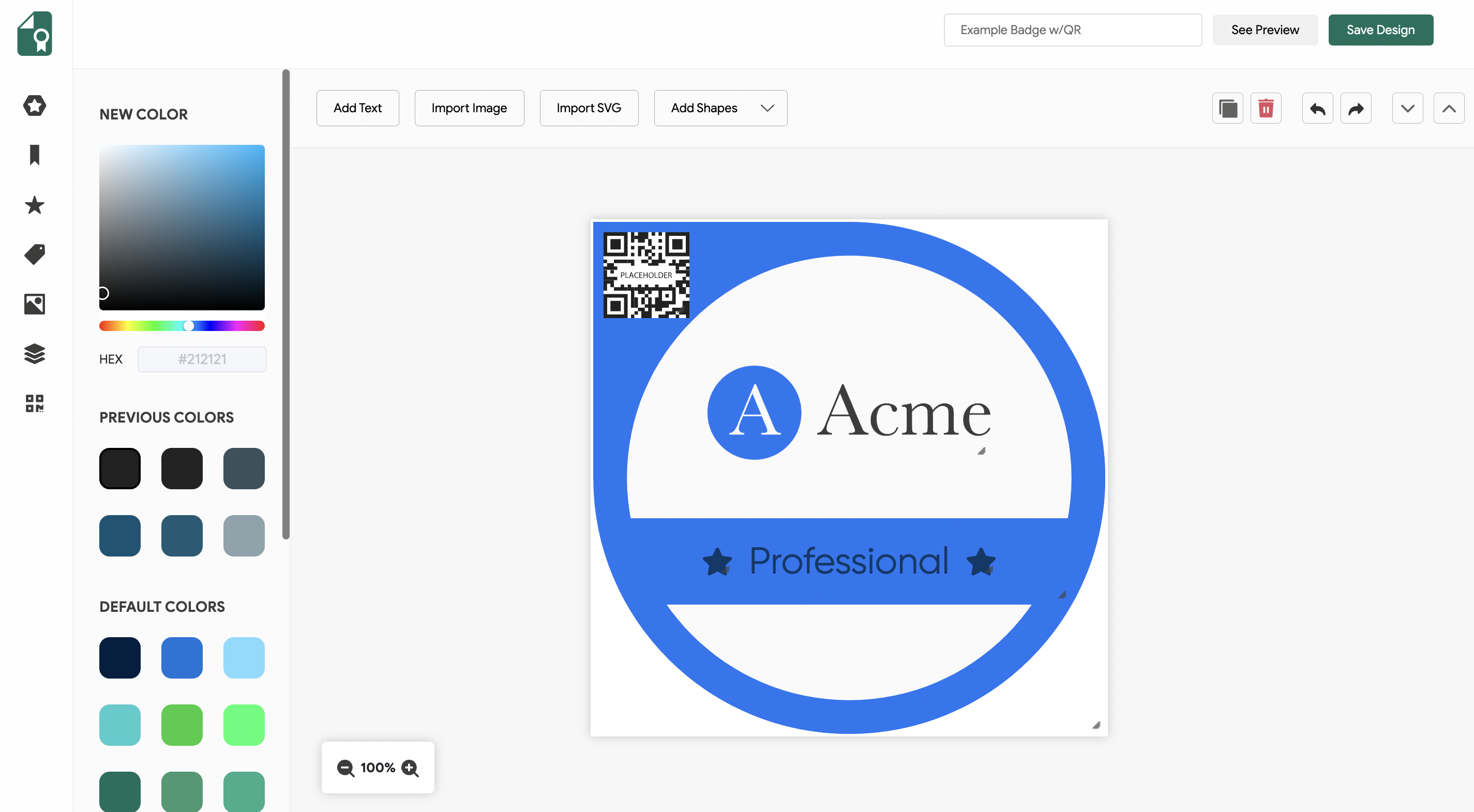 Once you create your design, you can click Save Design and proceed to send your badge.
---
Related Article: How to Send a Credential?