How to Change My Accounts Email Address
You can change your accounts email address from the Settings>Account tab.
To change the e-mail address of your Sertifier account, first you must open the Settings tab. Then you should switch to the Account tab at the top. From here, just enter the email you want to change from the Account section and click the Save button.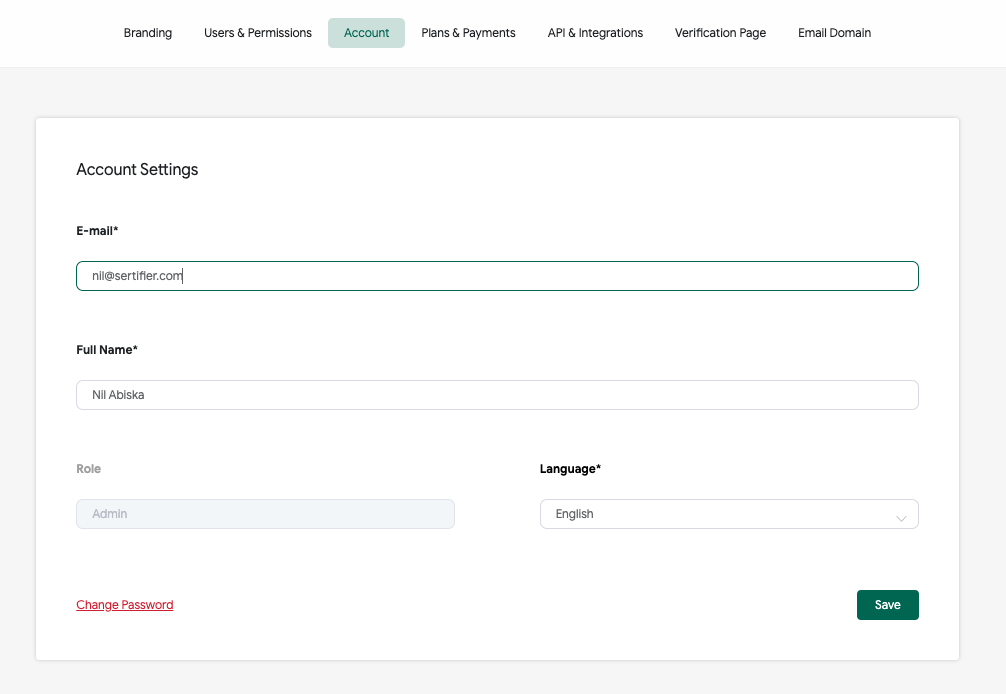 ---