Set Up Your Account
Here is the complete guide to help you set up your account.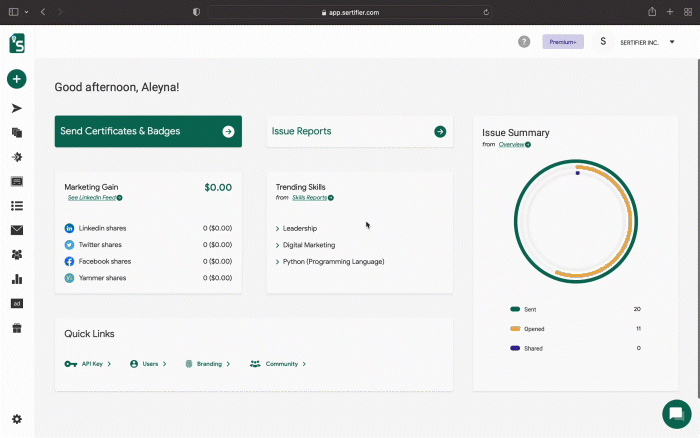 To set up your account, add general info (logo, favicon, address etc.) and contact info of your organization.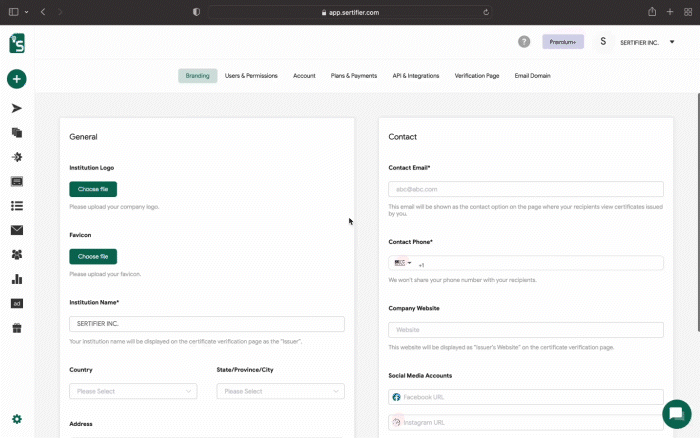 ---
Invite Admins → Go to the Users & Permissions page.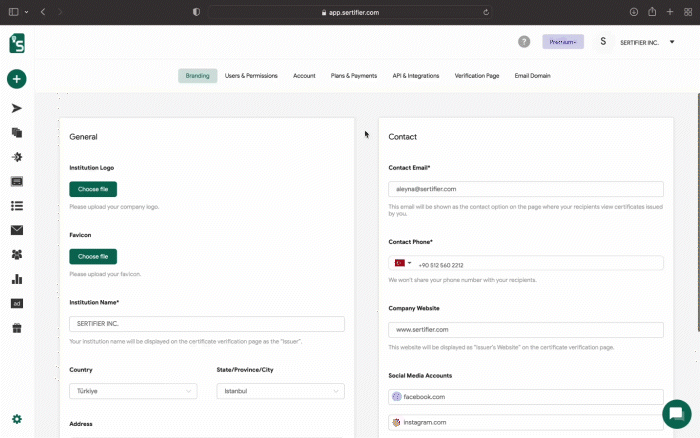 Invite people to administrate your Sertifier account. Click "Add User" button.
Enter email and choose a role. Then, click "Send Invitation" button.
You can add multiple users.
---
Edit Certificate Viewing Page → Verification Page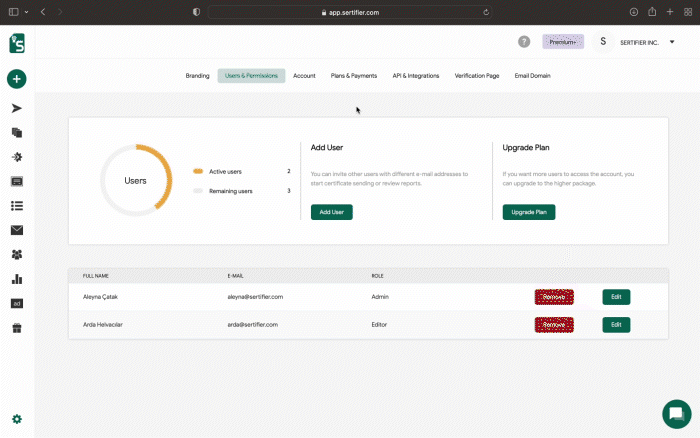 Edit the information on the certificate verification page. When filled the necessary info, click the "Done" button.


---
Wonderful! If you've completed all of these steps, your Sertifier account is ready to use!