How Can I Add a QR Code to My Certificates?

You can add a QR code to your certificates from the left menu on the Credential Designer section.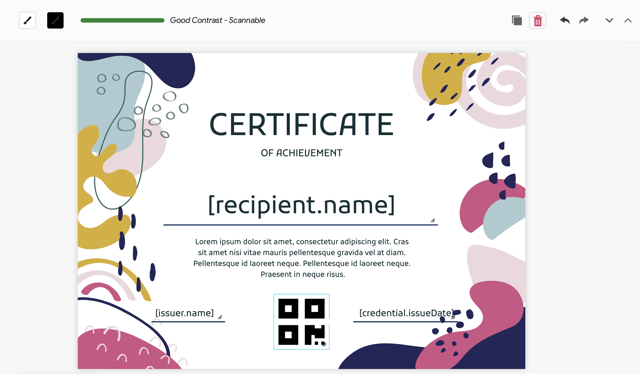 When a QR code is scanned using a QR code reader, it shows the live version of the certificate. Printed and PDF copies of the certificate can be verified using the QR code. The image displayed on your design is a placeholder. Actual QR code will be generated after the certificate is issued.
You can also add the QR code to your emails as well.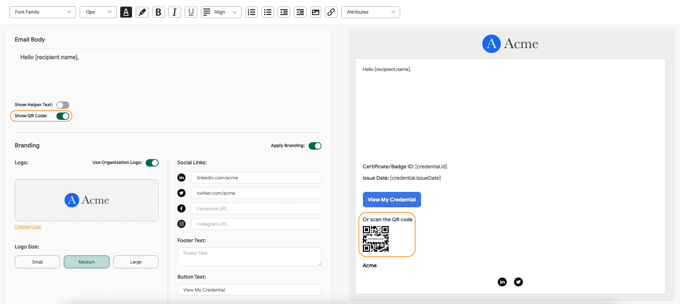 ---
Related Article: How Can I Add a QR Code to My Badges?