How Can I Resend a Credential Email To My Recipient?
You can resend your any of your recipients' credentials by going to Credentials tab under the Analytics menu.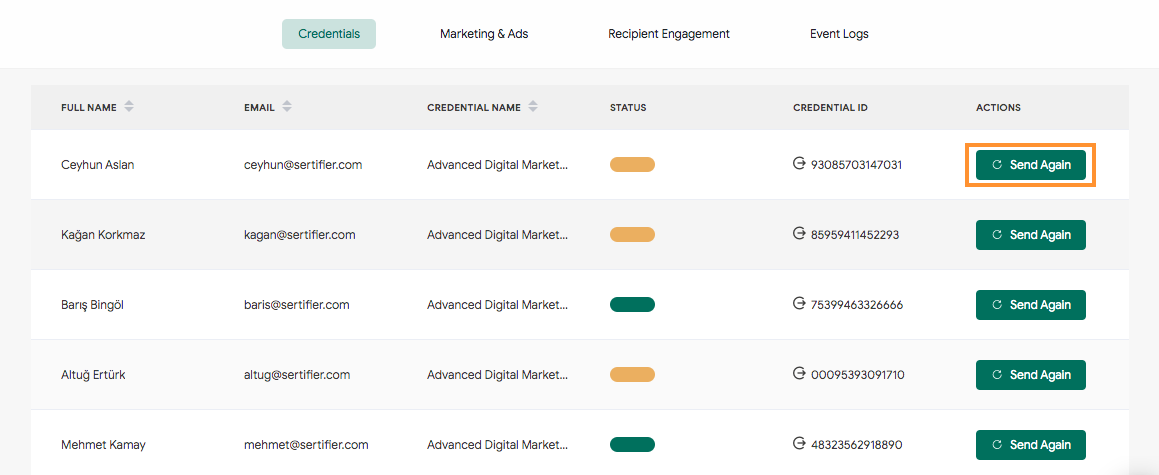 You can apply filters by choosing the credential status and making a search with your recipients' name, email address, credential name or credential ID.