How to Duplicate Your Certificate Design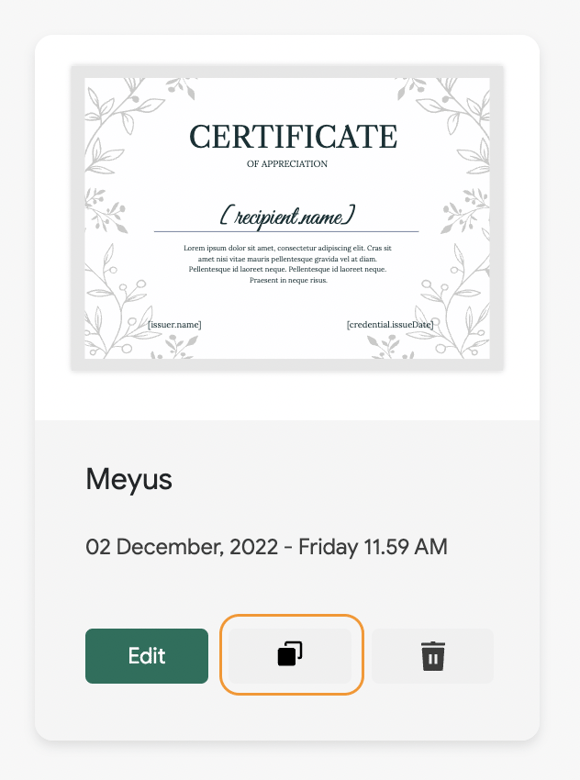 Go to the Credential Design from the left menu when you sign in to the app to create a copy of your credential design.
You can duplicate your certificate design by pressing the Duplicate button right next to the Edit button under the certificate you have previously created from the Credential Design page.
---
Related Article: How to Edit Certificate Design?