Frequently Asked Questions
How to Send an Existing Certificate to New Recipients?
You can resend a digital credential to new recipients from the Credentials tab.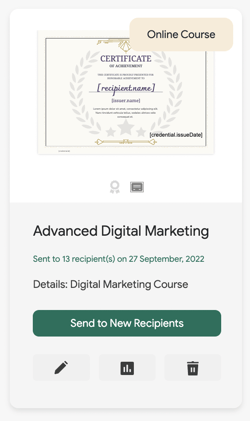 In order to send your sent certificate to new recipients, you need to switch to the
Sent
section from the
Credential
tab at the top. Then, you can send your credentials to new recipients by clicking the
Send to New Recipients
icon above the credential you want to send to different recipients.