Create, Edit and Send Credentials
How Do I Add Recipients?
You can upload your recipients as an Excel file or individually.
First, you need to go to the Recipients tab.

You can load it manually in the CreateNew Recipient section or in bulk from the Upload Recipients button.

After uploading your Excel file, it is enough to save it after matching your attributes and columns. Column names do not have to be the same as attributes. You just need to match it with the correct attribute.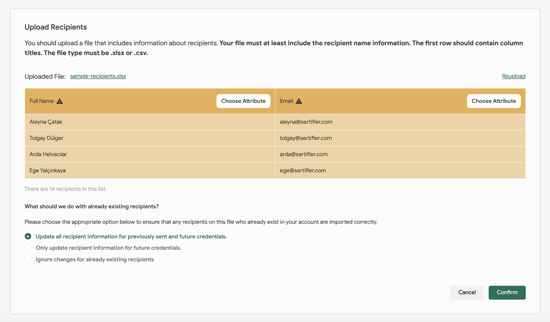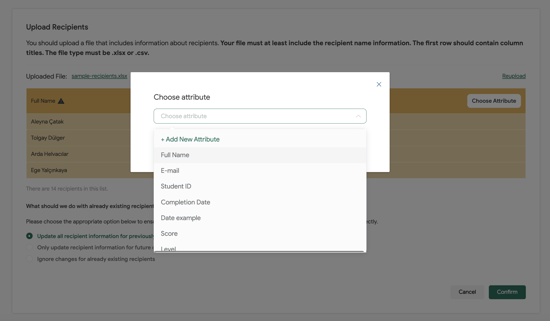 Once you do that, you will be asked If you want to update your recipients' informations. The first option allows you to update all the recipients' information for all of your previously created credentials and future credentials. The second option is to update the recipients' information for only future credentials. And the third option is to not make any changes on the recipients that already exist. Click Confirm and proceed with the credential campaign.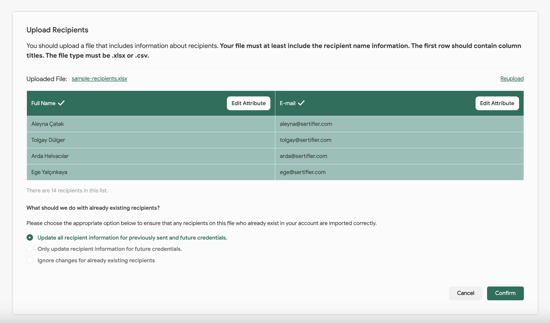 Creating a new recipient;
Uploading an Excel file;