Frequently Asked Questions
How Can I Personalize My Email Content?
Adding attributes helps you personalize your email content.
You can add the custom attributes you have already created to your email while designing your certificate. You can customize your email content by adding a QR code, by adding attributes, your social media links and apply branding. In this way, you can personalize your email before sending it to your recipients.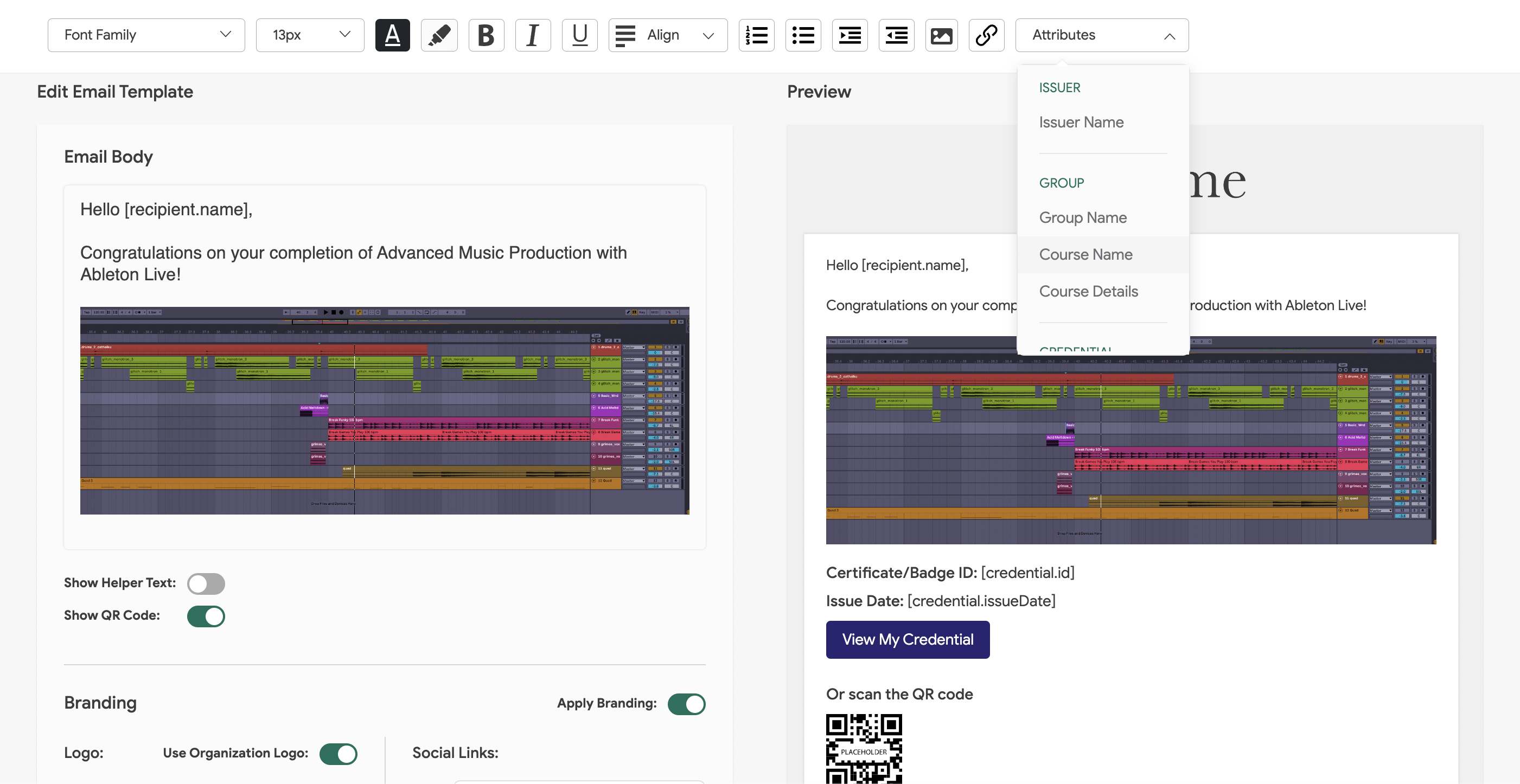 ---
Related Article: How to Add an Attribute to the Email?