How Can I Change My Institution Name?
The Institution Name field is visible to your recipients as the "Issuer" on your credential verification page and you can change it from the Settings tab.
When you are logged into your account, go to the Settings on the left menu. From the upper menu you will see Branding. Once you are in that page, you can find the Institution Name text field below. You can make changes in that section.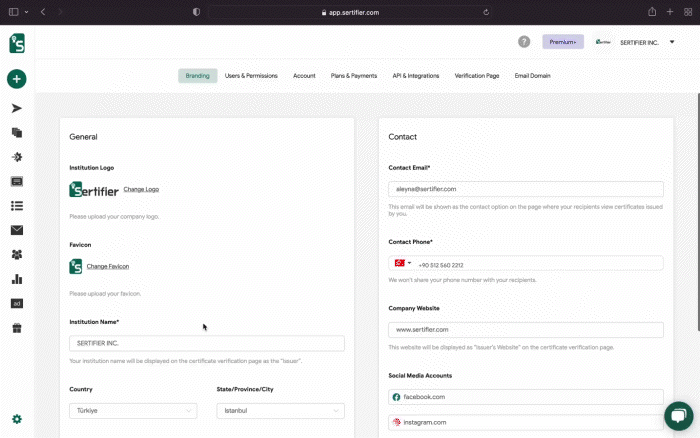 ---