How to Add or Delete Users?
You can invite your colleagues to use Sertifier together under the same account.
The number of user seats that you are allowed to add are 2 for Free plan, 5 for Essentials plan and custom for our Pro & Enterprise plans.
After logging into your account, you should go to the Settings from the left menu. You can add and remove users from the Users & Permissions section.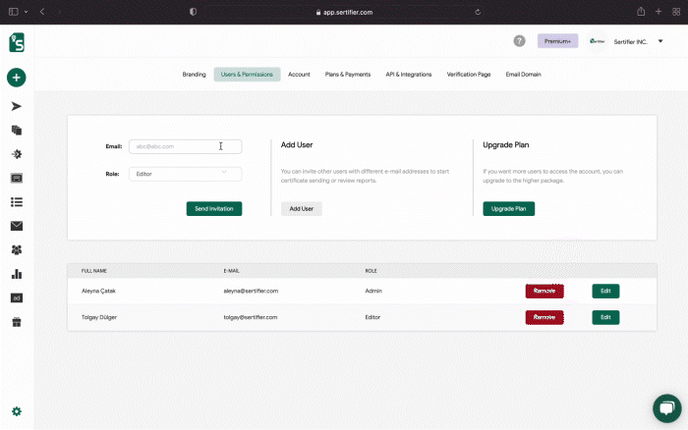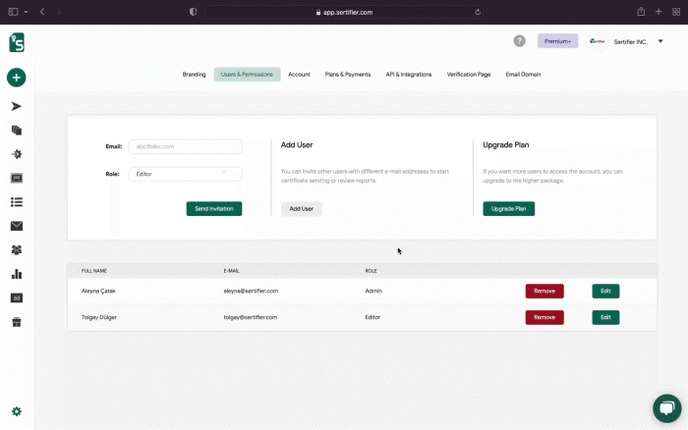 You can choose to invite your colleagues as an Admin or Editor role.