How Can I Add More Details to My Credential?
A guide on how to add more details to your certificate or badge.
First, click on the Credential Details tab on the left. Then you can see the details you previously created here. You can use them or create new ones if you want. If you want to create a new one, click the

Create a New Detail

button.
Then choose a credential type from the list. Fill in the necessary event information and click continue.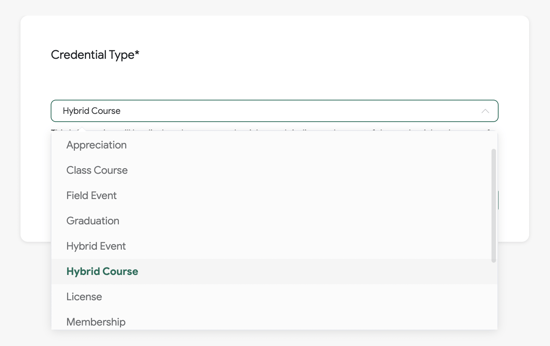 Then fill in your credential details.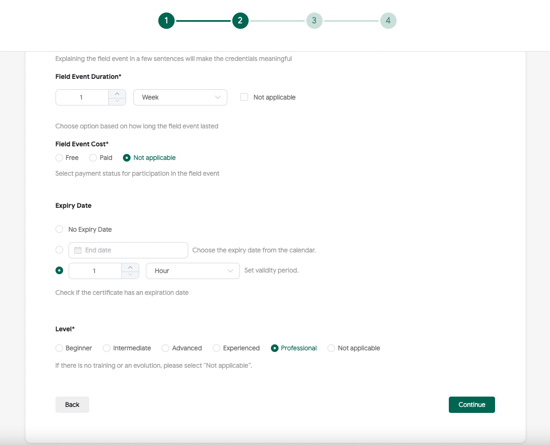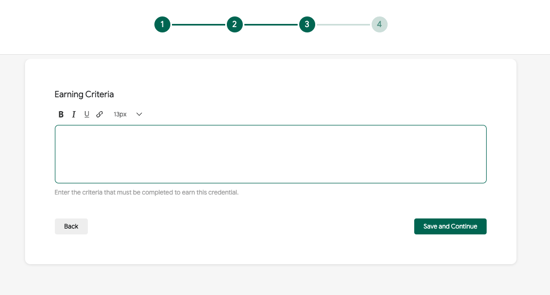 When you save after completing the Skills section, your process is completed.
You can always add skills that are not shown in the list, or you can choose from existing ones.