How to Create And Use Custom Attributes
You can create Custom Attributes for your certificates.
To create a Custom Attribute, you must go to the Attributes section inside the credential designer. Then you can create it from the Create Custom Attribute button at the bottom of the tab.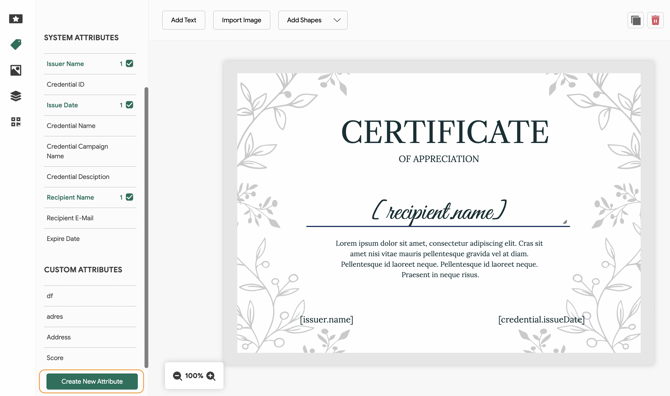 Once you click on that button, you can name your attribute and choose the type of the attribute as in a text, date or number. After typing the attribute details, click on the Add button and it will be added to your certificate. You can change the color, size and location once you add it to your design.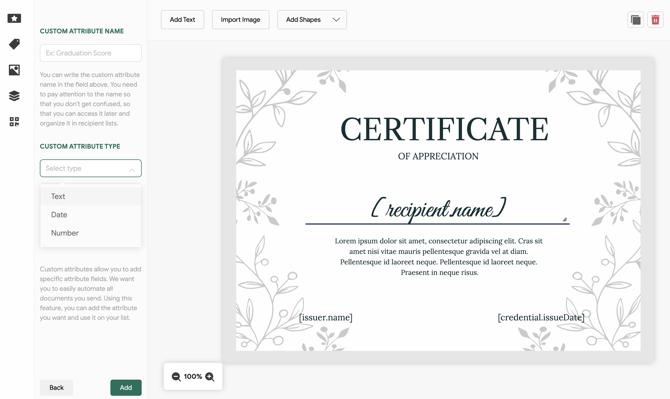 The information of these custom attributes is automatically obtained from the attributes you matched while uploading your recipients in the Recipients section.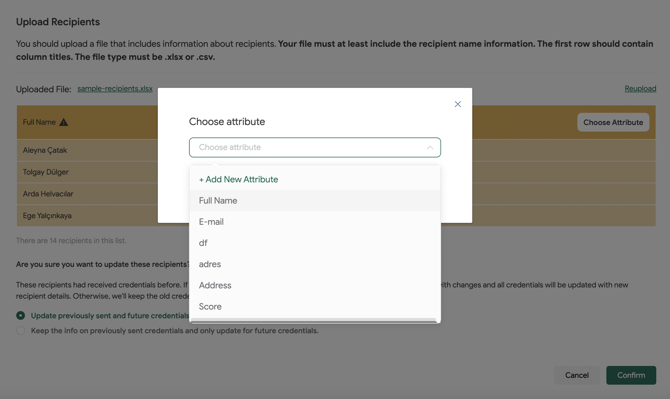 Once you upload your recipient file, make sure that you're matching the custom attribute you created.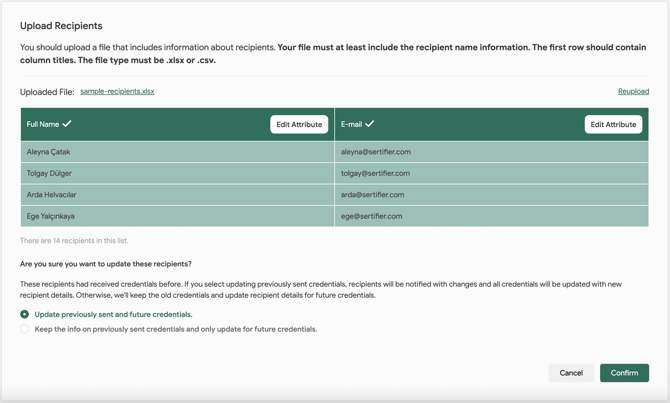 ---
Related Articles: What Are Attributes and How Are They Used?