Can I Delete the Detail Used In a Credential?
A credential that is used to send a credential with cannot be deleted.
If you have sent the certificate to which you added the details, you cannot delete it from the details section. If you go to the Credentials tab on the left and delete the credential that is associated, the details will be deleted along with all the details of the certificate. Click on the trash can icon next to the edit option to delete your certificate.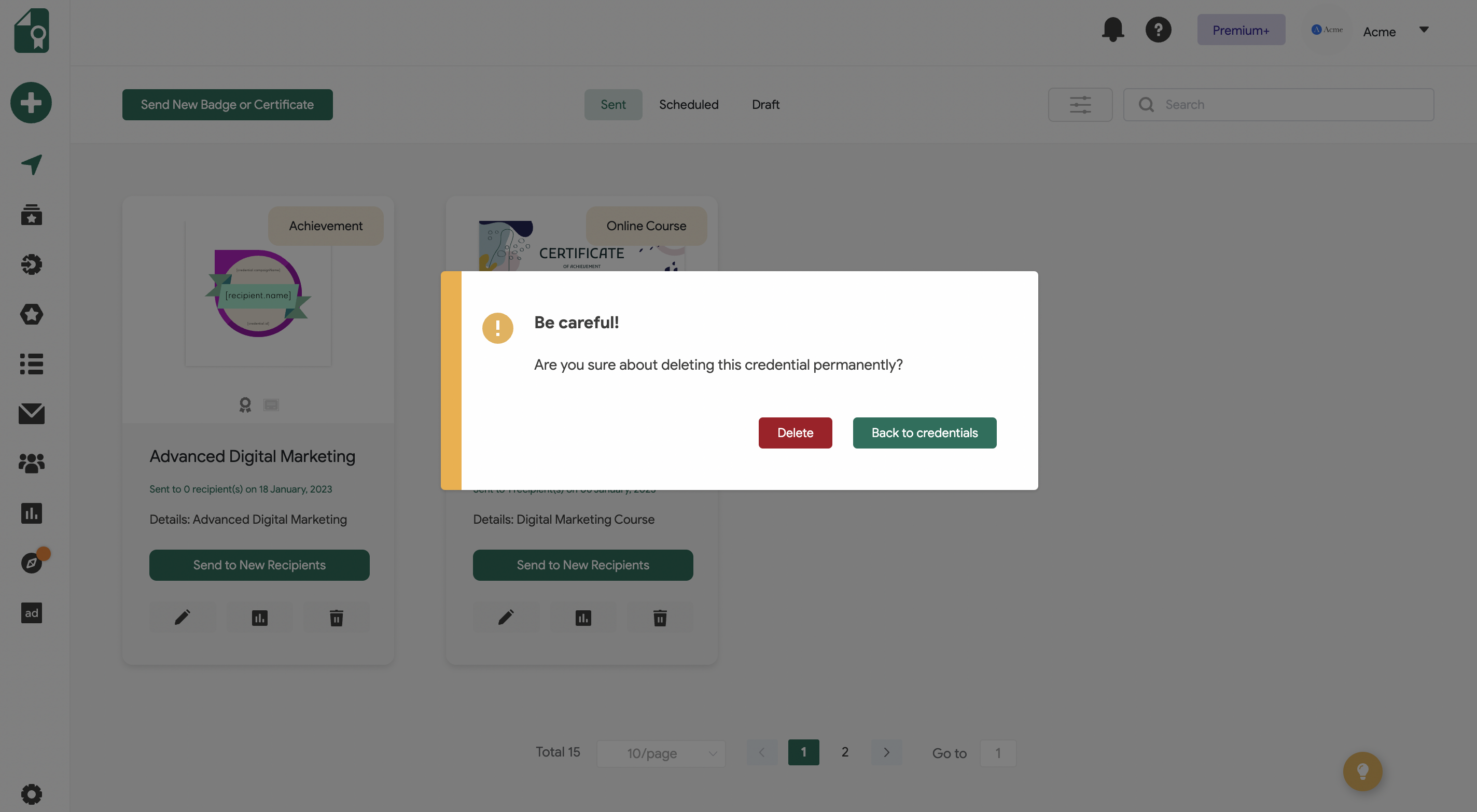 Deleting the issue will also result in deleting every issued credential in the issue.