Connect your Sertifier account with Thinkific to send automated certificates once your student finishes a course.
Integrating Sertifier with your Thinkific Online Course Creation Platform lets you send automated certificates once your student finishes a course of your choice.
To start the integration process, choose and install Sertifier from the Thinkific App Store. You will be directed to a consent page, where you can scroll down and press Accept. After that, you will be redirected to the Sertifier App. If you have not created a Sertifier account before, you have to go to the signup page to create a new account, if you already have an account you can directly log in.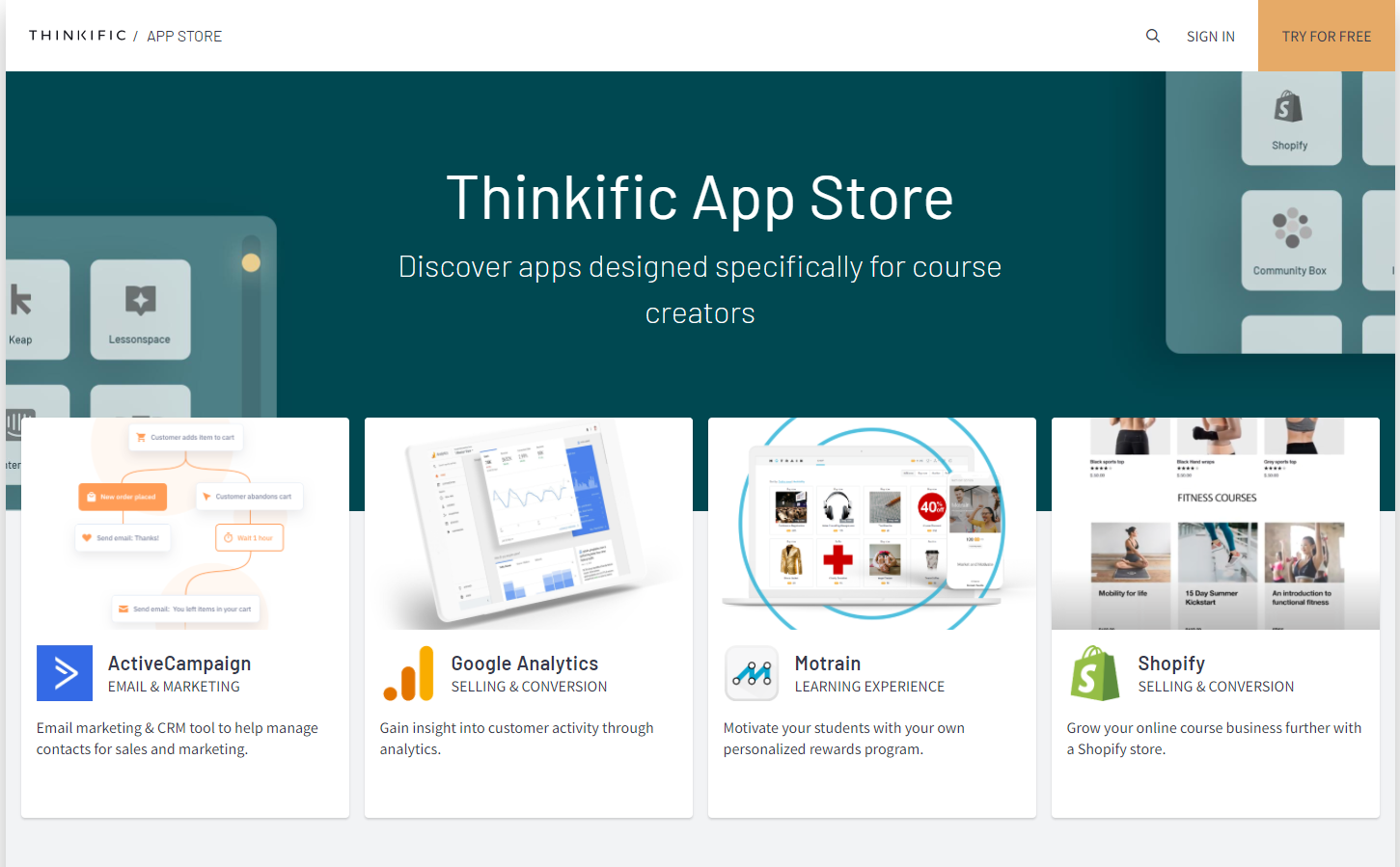 Once you're signed in, it means your Sertifier and Thinkific accounts are now connected. Now the only step left is to configure a certificate that is going to be sent once a student finishes your course. To do that, you must first create the components of the certificate which are the Design, Detail and the Email Template.
Design Certificate
On the Sertifier home page, you will see the Design tab. From this tab, you can design and use any certificate you want. You can click here for more detailed information about the Design tab.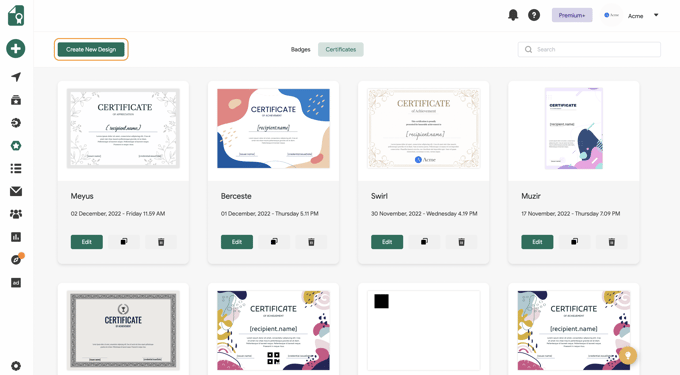 Creating Detail
Detail page is the part where you fill in the information of your Digital credentials. You can fill in these details here and use them in your certificates. Click here for more detailed information.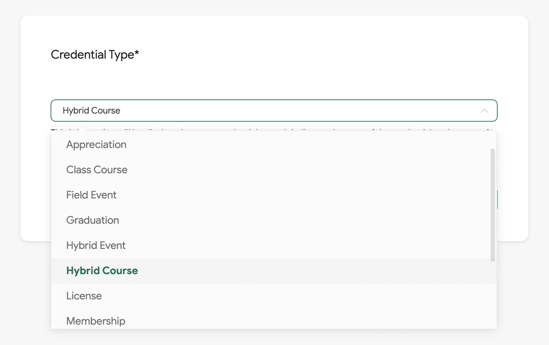 Email Template
Email template is our tab where you design the mail you will send to your certificate recipients. In this tab, you can customize your mail. You can find more detailed information here.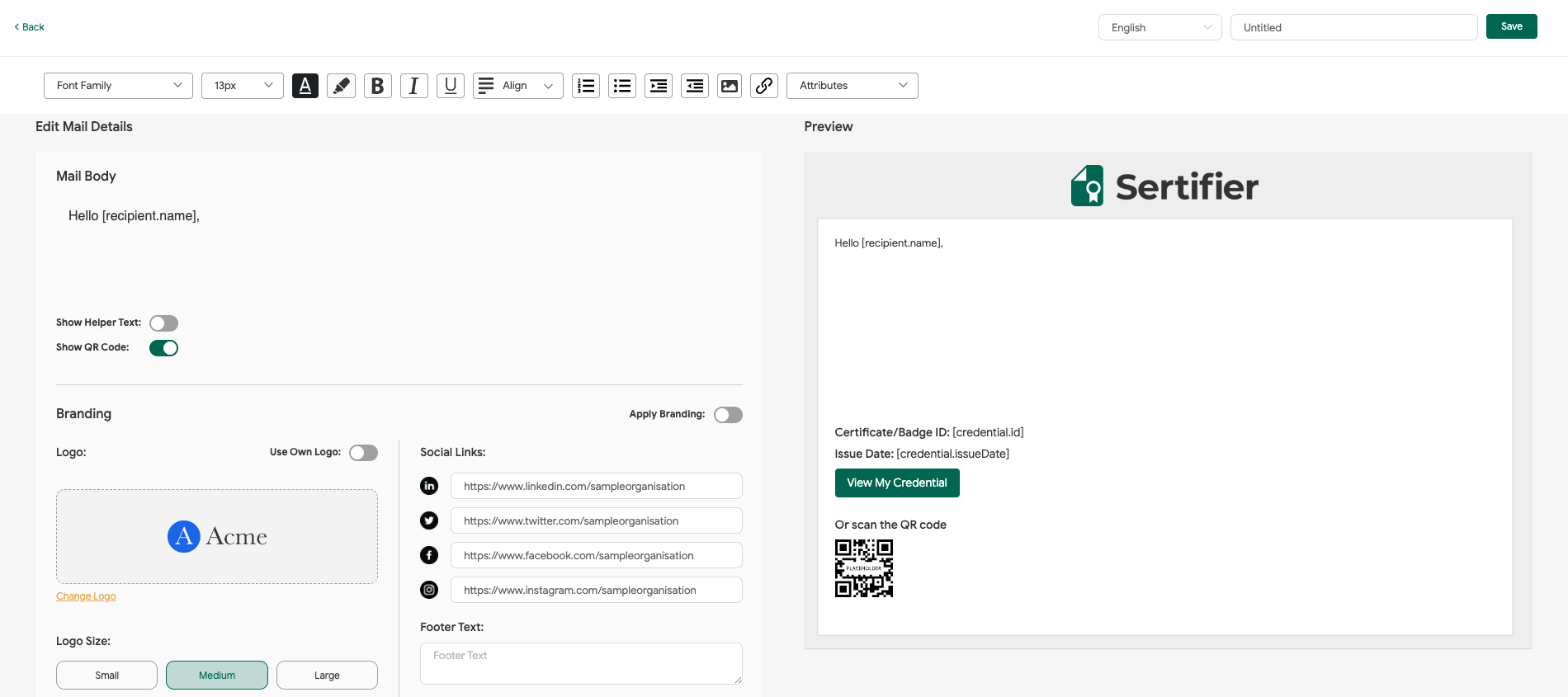 For a complete guide of sending Digital Credentials, you can click here.
Now that every component is ready, go to the Integrations tab from the left sidebar and click "Create New Integration". A list will open up of the possible integrations, select Thinkific from the list. Once you select Thinkific from the list, a dropdown will open which lists the available courses from your Thinkific Online Course Creation Platform. From that list, select the course you want to be automated and continue.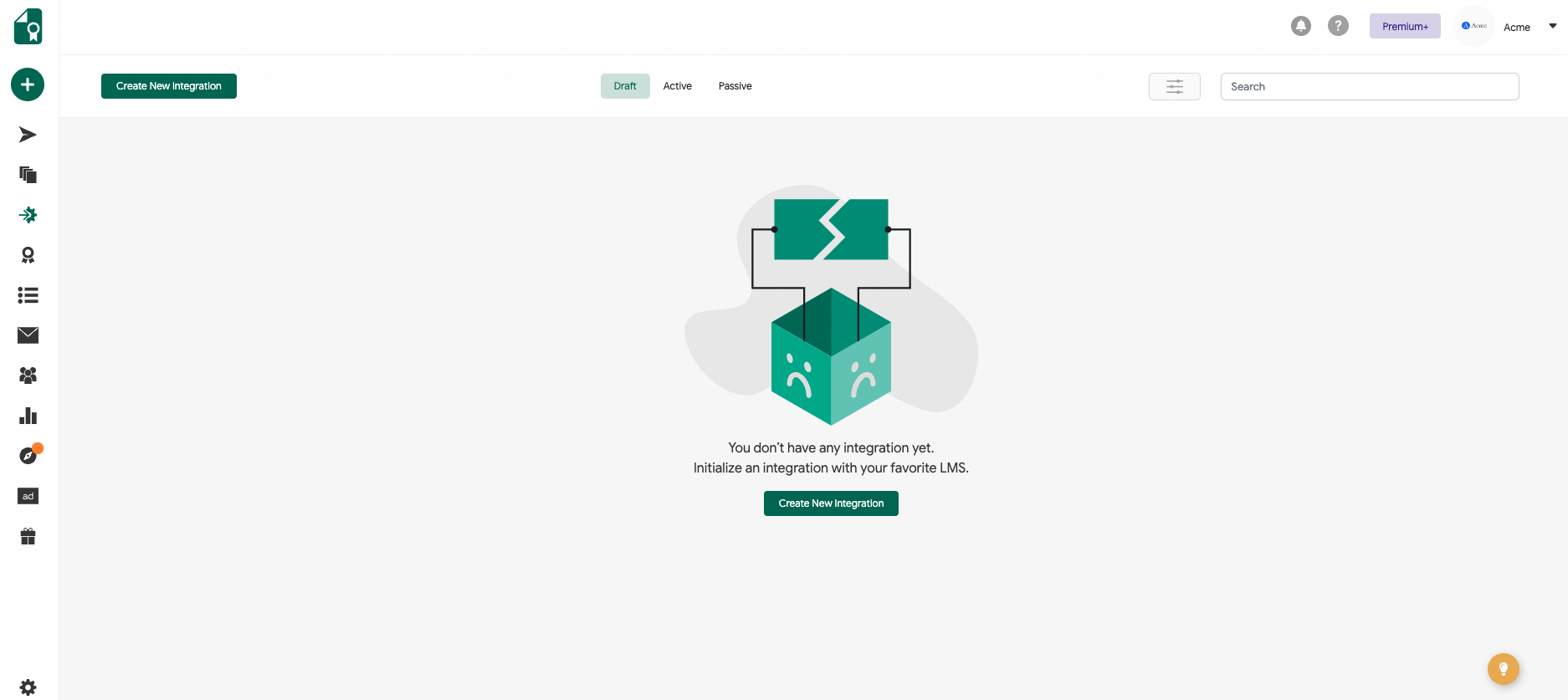 The certificate configuration page will open where you will pick the components you had created earlier. In this step, you can turn the "Make Private" option on to issue private certificates. Issuing private certificates will mean the other people will not be able to search for the receivers from the webpage and the certificates will only be reachable from the link they receive in their emails. Once you select them all and save, the status of your integrated certificate will turn to "Active". This means you are all set up and finished with your certificate issuing automation, congratulations!