How to Add Text Field to Certificate Design
You can add a text field to your certificate designs by clicking the Add Text button on the top left of the credential designer tab. Once added, you can change the size and location of it later.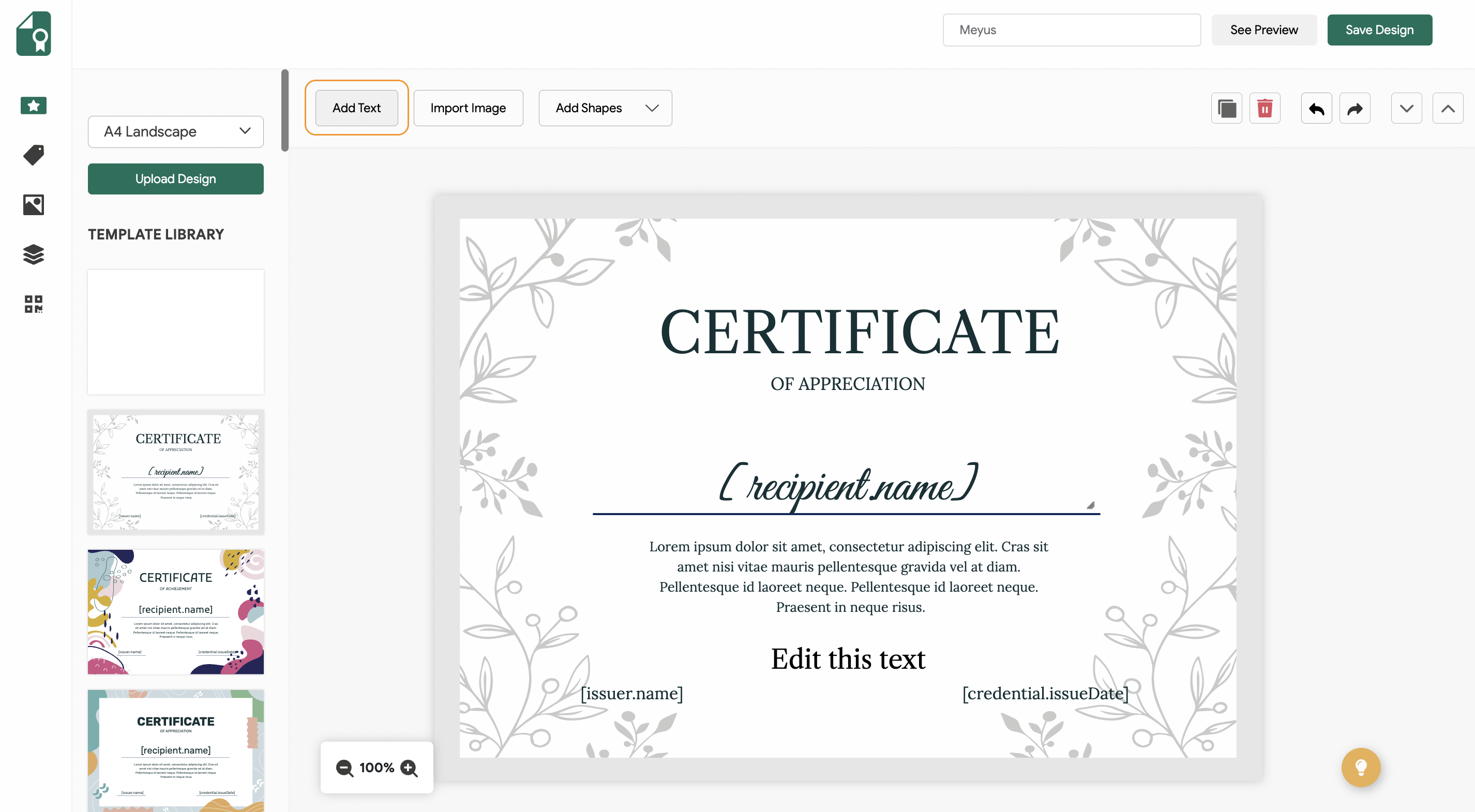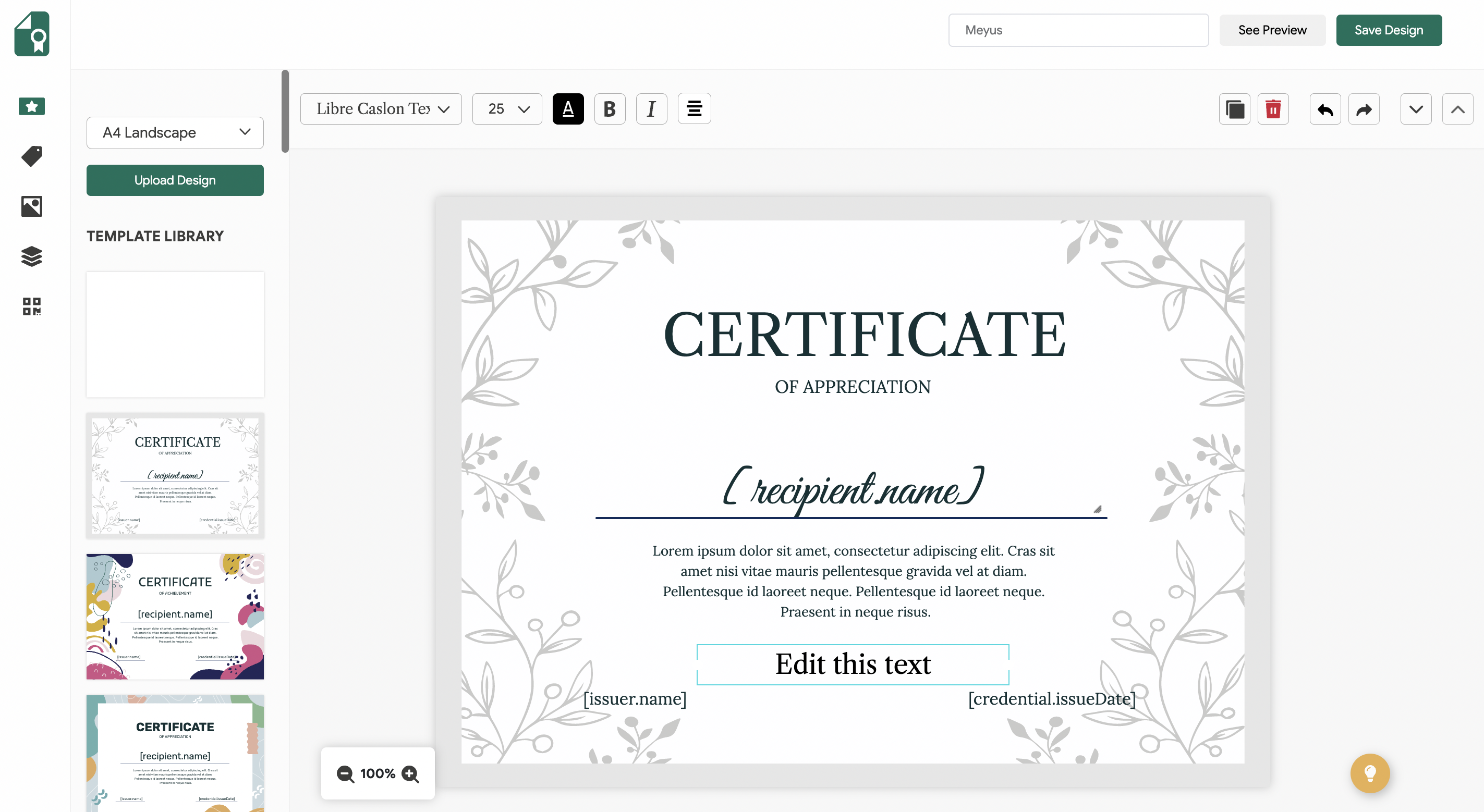 Keep in mind that the text fields are used differently from the attributes and won't be filled automatically.