How Do My Recipients Make LinkedIn Additions with One Click?
Your recipients can add their credentials to their LinkedIn profile with one click. Here's how.
First, if you don't know your Company ID, you can learn how to find your Company ID from this link.
Why Your LinkedIn Company ID Is Important?
If you share your certificates without adding your LinkedIn Company ID, your recipients will need to select your company from the search bar when adding the certificate to LinkedIn. However, if you link your Company ID to your account, your recipients can add their credential to their profile easily with one click.
You can see the difference in the pictures.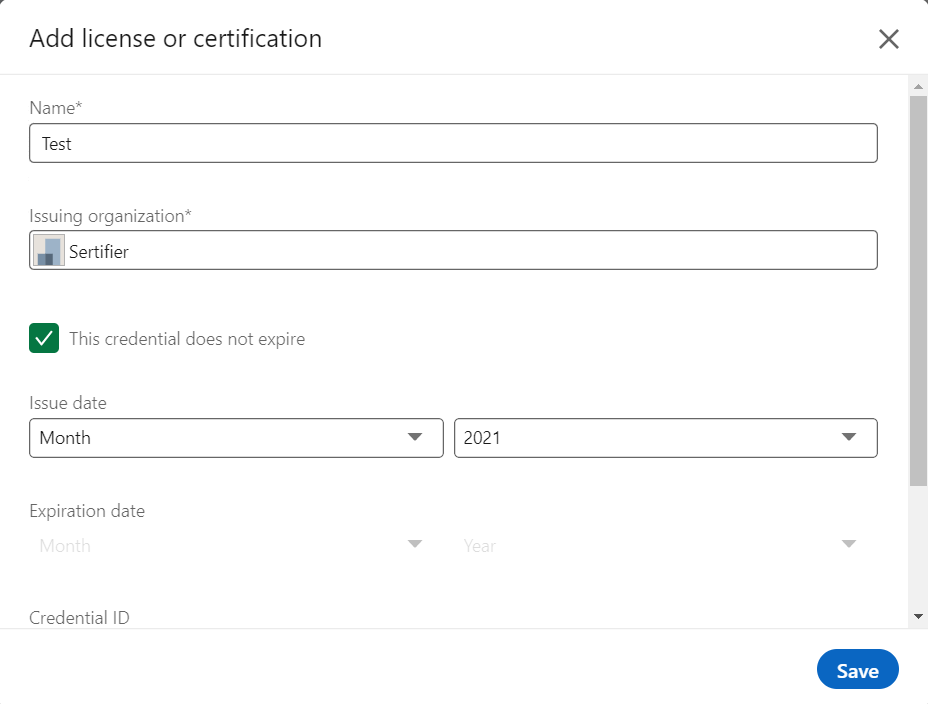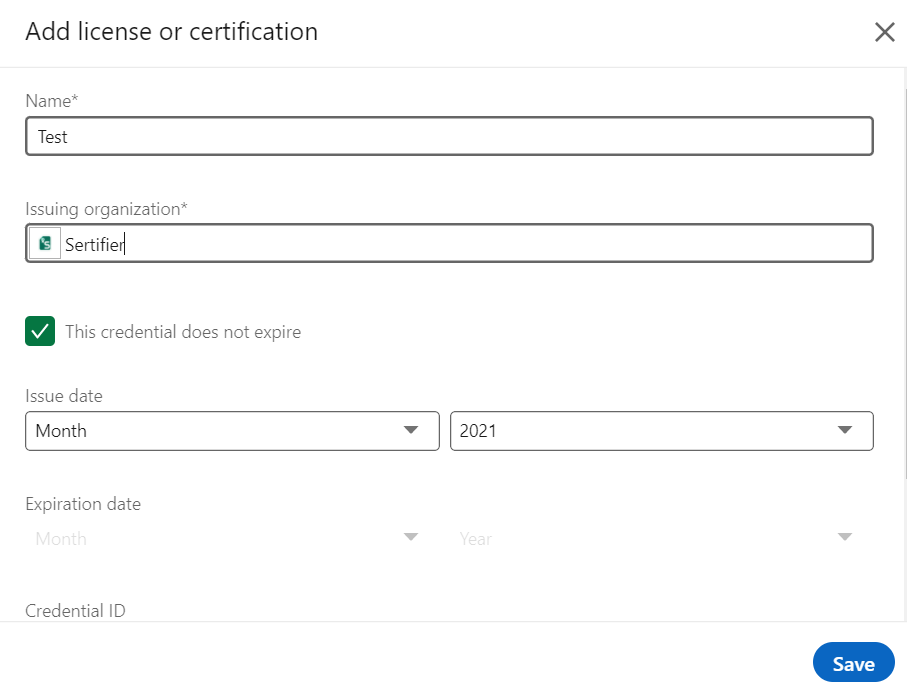 How to Add Your Company ID?
After logging into your Sertifier account, you can add it from the Settings > Branding page. You must fill in the part that says LinkedIn Organization No with your Company ID.